Let fantasy face and body art bring your dreams to life, be it: Fantasmical, whimsical, beautiful, fanciful, theatrical, cute, scary, sophisticated, dramatic, elegant, or creepy.

You will love to be transformed with fantastic faces, glimmering glitter, cool tattoos and sophisticated body art.

It's fun! ~ Fascinating to watch too!
Available for any and all types of events.
No event is too large or too small!!
Body Art for corporate events, photo shoots, or private sittings.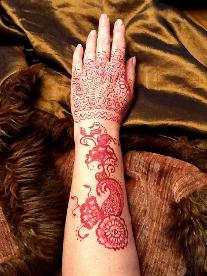 Natural Henna, or freehand Glitter Designs add whimsy, chic and style.

All for a Fantasy Enchanted Face and body Art is a venture by Corinne Rodgers who is a professional artist with years of experience in providing her skills to many private and corporate events throughout the tristate area, USA. If you are looking to add that wow factor to your party or event, hire the best face painter from NJ with highest level of professionalism.
Corinne is now based in Hendersonville TN and provides her art of face painting for Photo shoots, Birthday parties, Block parties, Family picnics, Corporate functions, Product launch, Promotions, Film projects, Daycare Centers, Office parties, Fundraisers, Graduation, Zombiewalks, Bar mitzvah, Bat mitzvah, Seasonal parties such as Easter parties, Halloween parties, Christmas parties, Theme parties such as a princess party, superhero party and much more.....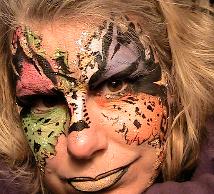 Sophisticated Parties and Events.
"I love that this craft allows me to work with my favorite things: People and Art. Every face is unique and every glimmering design I paint compliments your face!"

~ Corinne

With an Art Degree from Rutgers University, Corinne creates free hand glitter designs enhanced with gleaming gems, perfect for an elegant affair. Floral accents flatter any design.

"Such a simple thing brings joy to children ~ the child in all of us."

Unmatched face art! Beautiful glittering designs! Unique Faces!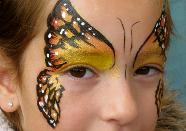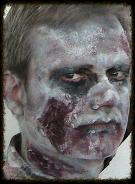 Catch the contagion and undergo "zombification" before your Zombie Crawl or event.

Serving Nashville and surrounding areas:


TN Face painter, Corinne serves the following general areas in TENNESSEE:
Sumner County:
Bethpage, Castalian Springs, Cottonwood, Gallatin, Goodlettsville, Hendersonville, Millersville, Mitchellville, New Deal, Portland, Walnut Grove, Westmoreland, White H
Davidson County: Nashville, greater Nashville area, Belle Meade, Berry Hill, Forest Hills, Goodlettsville, Ridgetop, Antioch, Bellevue, Bellshire, Bordeaux, Donelson, Hermitage, Lakewood, Inglewood, Joelton, Madison, Old Hickory, Pasquo, Whites Creek
Corinne also offers her skills in: Oil Paintings, Acrylics, Collage art work, Watercolor paintings, Custom made invites, Greeting cards and Murals.

To add to your events in Tennessee Balloon Modelling or Balloon Twisting, Glitter tattoos, and Henna tattoos also available in addition to Corinne's exquisite face painting.
Corinne can also provide other skilled NJ face painters for your larger events. Face painting for corporate events is available, Corinne and her team of face painters
are professionals and follow a strict code
of practice regarding hygiene, using clean sponges and brushes for each person painted.

We use only EU and FDA approved face paints and cosmetic products.

Corinne has a friendly approach to her clients and can provide Children's party idea or Kid's Birthday party ideas.

All For a Face provides:

Face Painter for Corporate event and Face painter for Birthday parties in TN
Face Painter in Middle Tennessee
Face Painter in Nashville
Face Painter in greater Nashville and surrounding areas

Face Painting TN * Balloon Twisting TN * Glitters tattoos TN * Henna tattoos TN * Cheek art TN
Face Painters TN * Balloon Twisters TN * Glitter tattooist TN * Henna artist TN * Face art TN